About PTI
PTI Printer Traceability Initiative is a web-based platform that helps create online labels with personalized variable data to keep track and traceability for any process or product. Create labels with variables and 2D Barcodes that only designated people, customers, or areas can modify. At the same time, PTI will allow you to send a Label Print Job Online with a QR token to enable people to read it with any internet browser or cellphone.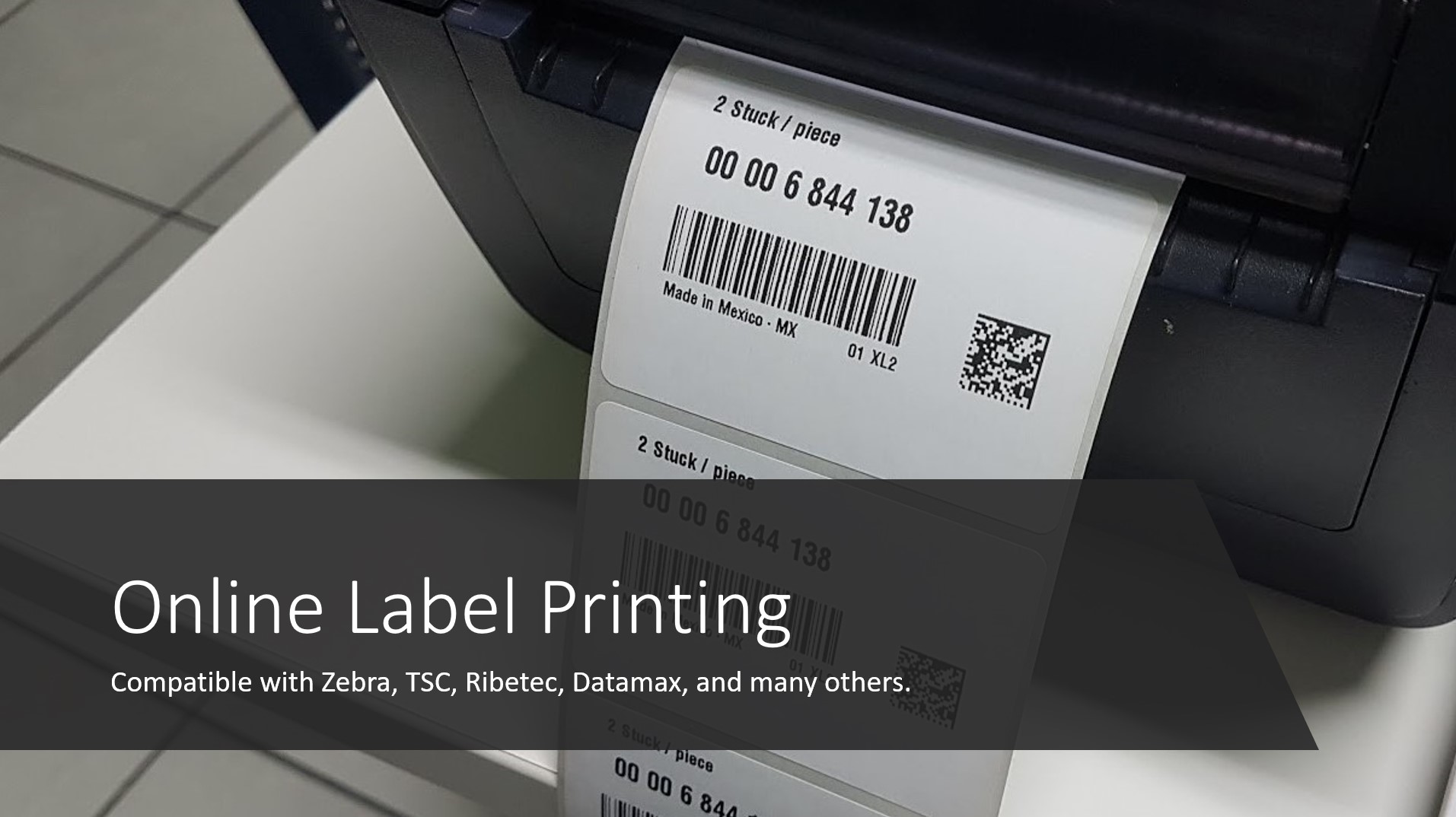 Simple label printing with Traceability for a lot of solutions!
We are compatible with any label printer such as Zebra, TSC, Datamax, Honeywell, Ribetec, Bixolon, Epson, Sato, Argox, Etc.
Create labels for Traceability of produce (fruits and vegetable) compliance with Walmart PTI for the USA standards.
Create labels complying with Walmart PTI Produce Traceability Initiative for the USA standards, including the voice Pick Code.
Create labels with DataMatrix 2D barcodes to validate the authenticity of products to avoid black market or piracy.
Interact with final customers enabling them to read a barcode and write comments of your product, feedback, emails, or any, information.
Transparent your product process, origins, and materials with your clients to create brand loyality.
Track a product supply chain with QR codes.
Add a safety factor to the clothing of vulnerable counterfeiting positions such as police officers, military, security guards between others by adding a barcode that shows their name, picture, status, valid thru, etc.
Control the warranty of products with barcodes and labels by showing your customers the expiration dates and validity of their warrant.
Contact us to create an online demo account and label layout that fits your needs. Cost starts from $14.00 USD per month, depending on the number of transactions and layouts.
PTI
If you have any questions, please fill the following form to get in touch. We also can adapt the software for special needs or help you to implement correct barcode integrations with any brand!
Your message has been sent. Thank you!